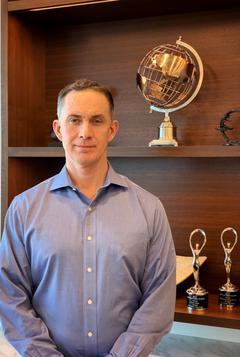 Brian C. Murphy is currently the Northeast Regional Security Manager for the Pentagon Federal Credit Union (Pen Fed). Brian is responsible for the physical and technical security at the Pen Fed headquarters in Tyson's Corner, VA, its primary data center and dozens of other offices and branches throughout the region.
Brian joined the State Department as a Special Agent with the Bureau of Diplomatic Security (DS) in 1997. He served in a variety of domestic and overseas positions as a Supervisory Special Agent and as a Senior Regional Security Officer. Those positions include the New York Field Office, DS Headquarters, U.S. Embassies in Italy and Switzerland, the Miami Field Office, the U.S. Embassies in Iraq, Colombia and El Salvador. Brian culminated his career with DS as the Deputy Regional Director for the Western Hemisphere.
Brian holds an undergraduate degree in political science from Providence College and a master's degree in national security and resource strategy from the National Defense University's Eisenhower School.
From 1991 -1997, Brian served as a commissioned officer in the United States Marine Corps.
Brian is from the greater Boston area, and is married to Angela Turchi of Rome, Italy. He is the proud father of two daughters.